On Tuesday in San Francisco, Google, the third-largest public cloud provider, launched its annual Google Cloud Next conference. The conference was kicked off by Thomas Kurian, CEO of Google Cloud, who made a number of significant announcements that might help the tech giant compete with Amazon and Microsoft in the still-evolving cloud market.Given that many of the most recent developments and features are powered by artificial intelligence, generative AI was the main focus of the Cloud Next 2023 conference. As competition from rivals heats up, Google has been under pressure to expand its artificial intelligence goods.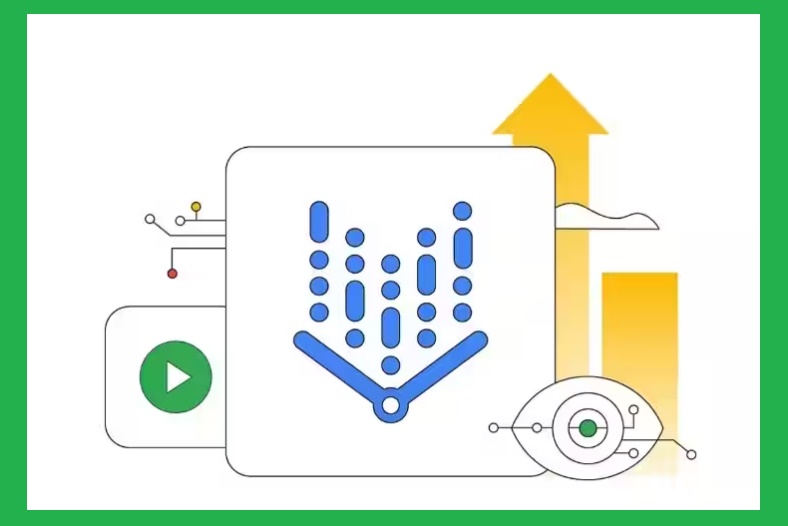 Vertex AI is getting better
Google started Vertex AI around two years ago; it is a single artificial intelligence platform that provides access to all of Google's cloud services. With the help of pre-trained and customized tooling, Vertex AI enables you to quickly construct ML models as well as deploy and scale them. The machine learning platform as a service (ML PaaS) solution from Google Cloud, Vertex AI Vision, came next. Since generative has become widely accessible.
Services utilizing Vertex AI developers can use a number of new tools and models, including the word completion model powered by PaLM 2, the Embeddings API for text, and other foundation models, which were introduced earlier this year. Google is including TII's Falcon and Meta's Llama 2 at Google Next. The only cloud service provider that supports first-party, open source, and third-party models is Google Cloud as a result. Through a new tool called Model Garden in its Cloud Platform, APIs for these models will be available.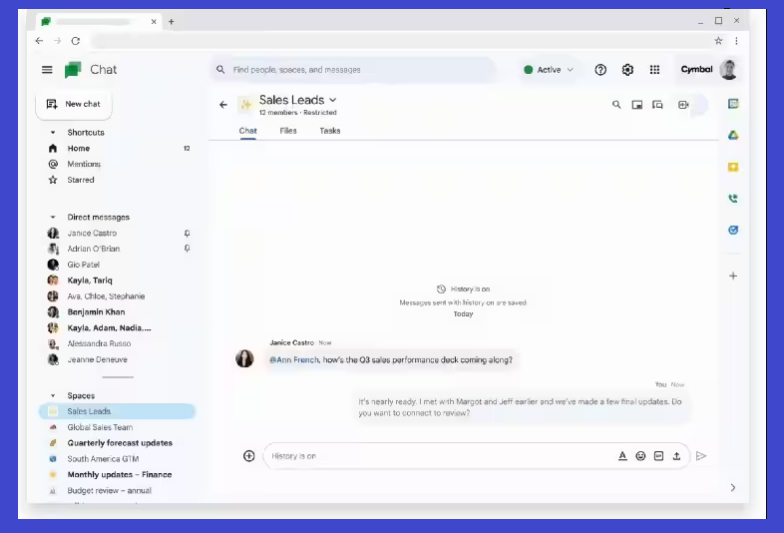 Duet AI for Google Workspace
Google selected "Duet AI" as the name for the generative AI elements in Workspace during I/O 2023. It was only accessible at that time via invitation to trusted testers. But as of right now, Google is offering a free trial of Duet AI for Google Workspace to all users. According to CNBC, Google will charge $30 for each user's access to Duet.
On the platform of Google Cloud, Duet AI is a development interface driven by AI that offers chat and code support for developers.Google's productivity products, such as Gmail, Drive, Slides, Docs, and others, are covered by a variety of generative AI tools under the Duet AI umbrella. In essence, Google is competing with Microsoft's Copilot.
MOST READ
DV LOTTERY 2025 | STEP BY STEP HOW TO COMPLETE DV LOTTERY APPLICATION FORM
With the aid of generative AI, Google intends to make Gmail, Docs, Sheets, Slides, and Meet more useful.
At I/O, Google introduced a new tool for Gmail called "Help me write" that will let users send auto-replies to emails and edit them to best suit their needs. The "Help me organize" function in Sheets allows users to request that information be organized for them in the sheet with just a few basic word prompts.Similar to this, users of Google Slides may now access a new "Help me visualize" entry and utilize prompts to obtain AI-generated pictures.
Google highlighted additional Workspace AI integration with Google's other flagship apps, like Meet and Chat, at Cloud Next. The ability to take notes in real-time is one of Google's new AI features in Meet. Simply click "take notes for me," and the app will record a summary and action items as the meeting is taking place. You can review the meeting's midpoint summary provided by Google to get up to speed.
Duet can "attend" a meeting on your behalf thanks to another new Meet feature. Simply click the "attend for me" option on the meeting invitation, and Google will automatically generate some text about what you might want to discuss. The meeting participants will have access to those notes so they can discuss them.
MOST READ
Other new features allow users in a meeting room to have their own video tile with a name, such as dynamic tiles and facial identification. Additionally, a feature that automatically translates captions into real language when a different language is spoken can be found. Up to 18 languages are supported by the brand-new automatic caption translation capability.
Google is incorporating Duet AI into Google Chat as a final step. To ask inquiries about your content, get a summary of the papers in a space, or catch up on missed chats, you may now interact directly with Duet AI. In reality, a redesigned UI and a new shortcut option have made Google Chat far simpler to use.
Google is incorporating smart canvas features like smart chips into Google Chat as well. You can now add 50,000 people to an area in Google Chat. The modification represents a substantial increase over the prior cap of 8000 members. Huddles, a brand-new feature, will soon be available in Google Chat. Instead than interrupting the conversation to enter a meeting, Huddles seamlessly integrates the meeting into the chat experience.
By the end of the year, Huddles will be made publicly previewable, according to Google. Google will soon offer Chat support for third-party applications, including well-known brands like Zoho, Workday, and Loom.
70% Gen AI unicorns use Google Cloud
Approximately 70% of Generative AI unicorns and more than half of all financed AI startups are Google Cloud clients, according to a statement made by Google during the event. The conference this year demonstrated how Google provides the infrastructure that is optimized for running AI models. Today's new post: Visit my website viralonlinenews24.com.